Get the details on what fees we charge and important disclosures.
At MECU, we keep our fees as low as possible and often eliminate them altogether. However, there are certain services that come with a charge so we can cover our expenses. Here you'll also find disclosures that explain our accounts and services, and how they work.

Fees
Disclosures
Other technologies
Some of the content available on MECU's website may require other technology to be installed on the viewer's computer.
Your Savings Federally Insured up to at least $250,000
NCUA – The National Credit Union Administration (NCUA) is the federal agency that charters and supervises federal credit unions and insures savings in federal and most state-chartered credit unions across the country through the National Credit Union Share Insurance Fund (NCUSIF), a federal fund backed by the full faith and credit of the United States government. Funds insured through NCUA are covered, on all accounts, up to $250,000. Find out more.

MECU Is An Equal Housing Lender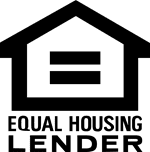 MECU does business in accordance with the federal Fair Housing Laws.
Home Mortgage Disclosure Act Notice
The HMDA data about our residential mortgage lending are available for review. The data show geographic distribution of loans and applications; ethnicity, race, sex, and income of applicants and borrowers; and information about loan approvals and denials. For Inquiries regarding the locations where HMDA data may be inspected, send a written request to MECU of Baltimore Inc. ATTN: Real Estate, 1 South Street, Baltimore, MD 21202.