Welcome to Your New MECU
Scroll down to learn more
A renewed commitment to our members
We're excited to share our new MECU brand with you. More than just a new look, we are renewing our commitment to you, our members, and the Baltimore community. Since 1936, we have been on a mission to help our members improve their financial well-being and live better. We are glad you are part of this next chapter in our credit union's journey.
---
Our New Logo
Our new logo better reflects who we are - welcoming, friendly and modern. The logo icon represents MECU's dual focus on improving the financial well-being of our members and the local communities we serve. Together, they combine to form a graphic "m" for MECU.
Our multi-color brand pattern is meant to communicate that you are not alone in your financial journey, whether you are just getting started or well on your way. You are one of us and MECU is with you every step of the way.
---
Our Story
Our local Baltimore roots go back to 1936. From our humble beginnings to today, we have always put working families and their financial well-being at the center of everything we do. With better rates, free financial education and personal service, we are committed to improving the lives of our members and the communities we serve.
Read more about our story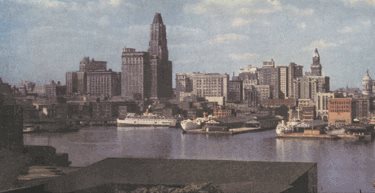 Rebranding FAQ
More than just a new look, we are renewing our commitment to our members and our community. Our new mission is simple: to empower you to improve your financial well-being and live better. With easy-to-access financial products, exceptional rates, free financial education and helpful service, we are working to bring better banking to all.

Over the coming weeks, you will notice our new look and logo throughout our branches and new website. Our mecu.com website has been totally redesigned with easier navigation and a new financial education section with free articles, live workshops and online courses.
You don't have to worry. Your checks, cards and accounts will continue to work normally. Anything with the old logo and look will still work and our phone number, email and addresses are not changing.
No, MECU Credit Union has not been purchased by another company. Since 1936, we have been independent, member-owned and proud to call Baltimore our home.
You can continue to use your existing MECU checks, debit card and credit cards. On your next check reorder or when your cards expire, you will automatically receive checks and/or cards with the new logo and branding.
The mecu.com website has been totally redesigned to reflect the new MECU brand and provide you with a better online experience—especially on mobile. With the redesign, we've made it easier to find key information and added new financial education tools and content.

We are also excited to introduce LevelUP a new, free financial wellness program to help you take control of your finances and live better. We encourage you to explore the LevelUP learning portal today!

Online Banking and the MECU Mobile App will still have the same great experience you know and love—with a new look and feel.
No. Our phone numbers, mailing addresses and emails have not changed. As always, we're here to help.
The locations, services and hours of MECU Credit Union branches are not changing, including convenient access to more than 30,000 free ATMs.
To better communicate who we are and who can join, we will be begin using "MECU Credit Union" or simply 'MECU' as our official brand name. However, our official legal name is not changing and any existing contracts or agreements are not affected.
Your feedback is very valuable! You can complete the web form below or call 410-752-8313. Thank you for being part of our community!
Have feedback to share?
Please fill out the form below. We'd love to hear from you!